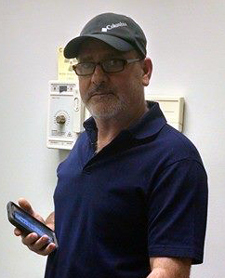 IT practices, hardware, and software have grown exponentially in the last 3 decades. The founders and employees of TechNoggins have not only "grown up" with these technologies, but have been leading contributors to top IT and Telecom companies such as Cisco Systems, IBM, and Verizon for a combination of 30+ years.
From meeting the needs of the small businesses, to providing high level network consulting and services to the top wireless carriers and cable operators in the country, TechNoggins has a wide spectrum of customers.
Exploring the best network solution, equipment, and technologies with TechNoggins prior to purchasing or implementing any technology can save your organization hundreds, if not thousands of dollars. Knowing what works efficiently in your environment and choosing the right technologies can make the difference between an expensive, hard to manage solution and a solution that is cost effective and easy to use. Many customers engage our consultants prior to purchasing new hardware or software systems to ensure that they are addressing all of the key issues of important purchase decisions.
TechNoggins has extensive experience with dental and medical practices, church organizations, automotive dealerships, retail sales, telecommunications, and security and video surveillance.